Why I do what I do – Richard Tousignant

October 2020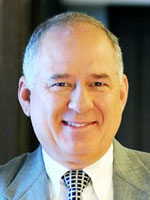 Since childhood, I have enjoyed playing a part in people's lives where I am in a position of helping them. I started my legal career as an investigator working with numerous law firms. Not only did I enjoy meeting new people and finding the right lawyer for their particular problem, this was an introduction to the law that showed how much help one can be to those in need.
After twelve years, I found that I had done all I could and needed to expand my education if I were to continue helping those who are in need. This was what directed me to pursuing my legal education. I believed that with a law degree, I could do so much more.
Every client's case and their life situations are unique. While many may think their injury is not that big of a deal, to the injured it may have completely changed their entire life. For some, it is a person's first encounter with a lawyer. I try to make them as comfortable as possible while still giving legal information that is easy to comprehend. I enjoy the ability to work on a client's case from start to finish and find it exciting when I made a difference in someone's life through great representation. There is nothing better in life than hearing a heartfelt "Thank You" after helping a client through a difficult and stressful situation.
"Richard Tousignant went above and beyond our expectations in resolving my grandparents case and settlement. Richard made us feel secure and positive through the whole process and kept fighting for my grandparents! Thank you Richard for your great work and help, and just making a scary and dreadful situation have such a positive outcome." – Zure Garcia Tapia
I look forward to continuing to help people in the future at a time when they need it the most.