What's the Benefit of Hiring an Attorney From Schwebel, Goetz & Sieben?
Author / Coordinator:
Cole Dixon

February 2022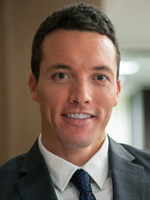 LET US EASE THE BURDEN – When you're injured in an accident you will be faced with a lot of challenges most people have never had to deal with. You will be missing work and incurring wage loss. You'll be seeking medical care and incurring medical expenses. You'll be getting called by insurance companies. By retaining an attorney from Schwebel, Goetz & Sieben, we will take care of everything for you so you can focus on what's important: taking care of yourself and getting back to normal.
MAXIMIZE DAMAGES – Only an experienced personal injury attorney who has litigated and tried personal injury cases in Minnesota can maximize the amount of compensation you receive for your injuries. Insurance companies know what attorneys try cases and what ones don't. Schwebel, Goetz & Sieben is a trial law firm and insurance companies know that.
COMMUNICATION – You will never be wondering what the status of your case is with us. We are in constant communication with our clients. Our clients have their attorneys cell phone number and email, so communication is never an issue.
TEAM – We work on cases as a team. Schwebel, Goetz & Sieben has 20 attorneys with an average of over 25 years of experience handling personal injury cases. When you hire one of us you hire us all. If you or a loved one has been injured through the fault of another, call 612-377-7777 or 1-800-752-4265 (toll free) for a free consultation.