Schwebel, Goetz & Sieben Attorney Cole Dixon Selected to the 2023 Minnesota Super Lawyers List

July 2023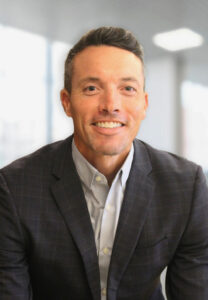 Minneapolis, MN – July 17, 2023 – Personal injury law firm Schwebel, Goetz & Sieben is pleased to announce that attorney Cole Dixon has been named to the 2023 Minnesota Super Lawyers list. This marks Cole's first year being designated a Super Lawyer after having been named a Minnesota Super Lawyers Rising Star for 8 consecutive years. This is especially notable considering the ranking service only names 5 percent maximum of all Minnesota litigators as Super Lawyers, and less than 2.5 percent of the state's litigators earn a place on the Rising Stars list.
An additional eleven attorneys from the firm have been designated 2023 Minnesota Super Lawyers and four attorneys have been designated Minnesota Super Lawyers Rising Stars, which is a separate ranking category for attorneys who have demonstrated high-level service who are not older than 40 or have practiced law for 10 years or less.
Cole elaborated on this success by saying, "It is an honor to be recognized with the best attorneys in the state.  The amount of attorneys at our office represented on this list is incredible and a reflection of the immense talent and quality of attorneys at Schwebel, Goetz & Sieben."
Founding partner James Schwebel commented, "It is gratifying to have so many of our attorneys acknowledged for their exceptional talent and service to their clients."
Cole joined Schwebel, Goetz & Sieben in 2013 and brought with him experience and compassion when helping those who have suffered injuries. He has dedicated his practice to solely representing individuals who were injured due to no fault of their own. He looks at his job as a true honor and a privilege to assist those in need following a traumatic, life altering accident.
Cole exemplifies the qualities of an experienced attorney by being actively involved in the legal community and presenting at continuing legal education conferences, such as the Minnesota Association for Justice. Cole is recognized as a Certified Civil Trial Law Specialist by the Minnesota State Bar Association (MSBA) and has also been featured in Attorney at Law Magazine – Minnesota Edition.
The list published by Super Lawyers is an external review of legal practitioners built on standards similar to Consumer Reports, and has an aggregate Minnesota readership of 354,400 people. Results come from peer nominations, independent research and third-party feedback. The panel evaluates candidates in 12 different categories, such as verdicts, community service, writings and special certifications. The majority of Schwebel, Goetz & Sieben's legal team has practiced law for decades with a combined total of over 500 years of experience fighting for the rights of car accident and personal injury victims.
Contact the experienced staff of Schwebel, Goetz & Sieben at (612) 377-7777 or visit schwebel.com for more details.
###