Remembering Attorney Robert J. Schmitz
Author / Coordinator:
Max H. Hacker

March 2022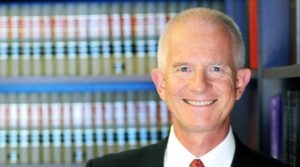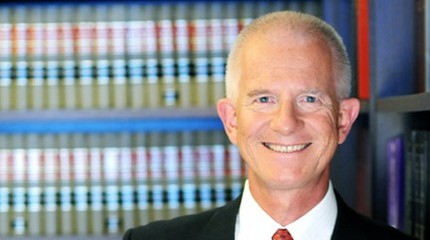 Robert J. Schmitz
We at Schwebel, Goetz & Sieben lost a dear friend, teacher and consummate professional when 67-year-old Robert Schmitz died on June 22, 2021.
Raised on the east side of St. Paul, Bob married his high school sweetheart and went to Michell night law school so he could support his family with a day job. After lawyering for a small firm in Crookston and then in St. Paul, Bob joined Schwebel, Goetz & Sieben in 1991. There he represented several thousand injury victims until he retired on New Year's Eve 2020.
Armed with remarkable intelligence, wide-ranging knowledge about most everything, and a dogged work ethic, Bob's talents were matched by his generosity in teaching and helping his friends and colleagues. He acquired impressive distinctions – trial victories, thoroughly satisfied clients, ABOTA membership. Yet in a profession where many less accomplished jurists suffer from bulging egos, Bob modeled humility and generosity.
Nicknamed "Work Dad" by younger colleagues, "Big Bob" would take work breaks and amble from office to office, cup of green tea in hand, fielding questions about case law, jury selection, or Twins' pitching woes. His informal law lessons were always correct and never condescending. "Ask Bob" became the mantra of those who needed an authoritative answer quickly.
Bob was a voracious reader, talented guitar player, avid cyclists, and Guthrie regular. He was not stuffy or conventional, and often traveled to death metal concerts to keep his son company. He came to enjoy the music and felt the father/son time justified the hearing loss.
It has been written that Heaven is opposed to the proud but gives grace to the humble. Bob was a man full of grace, missed tremendously by many of us.
Submitted by Max H. Hacker