Attorney William R. Sieben is Named the Best Lawyers® 2024 Personal Injury Litigation "Lawyer of the Year" in Minneapolis, Minnesota

August 2023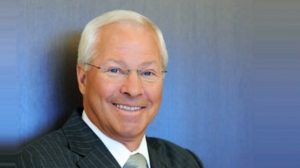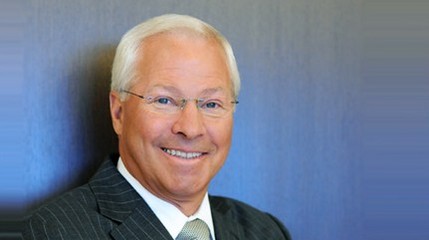 Minneapolis, MN, August 2023 – Personal injury law firm Schwebel, Goetz & Sieben is pleased to announce Bill Sieben received the Best Lawyers® 2024 Personal Injury Litigation – Plaintiffs "Lawyer of the Year" award in Minneapolis, MN. This is Bill's third year being designated "Lawyer of the Year," having previously received the award in 2013 and 2019.
Bill has litigated record setting verdicts in Minnesota and has handled over 50 multi-million dollar cases arising from car accidents, plane crashes, semi-trailer collisions, defective products and wrongful death. Honored by his peers, Bill has been inducted into the International Society of Barristers, The American College of Trial Lawyers, and the American Board of Trial Advocates. He has been named to the "Minnesota Lawyers Hall of Fame" which lists the 100 most influential lawyers in Minnesota history (Minnesota Law & Politics – 2007). Bill has also been selected by his peers for inclusion in The Best Lawyers in America© since 2001 and has been selected by LawDragon, Inc. as one of the top 500 lawyers in America.
Lawyers being honored as "Lawyer of the Year" have received particularly high ratings in Best Lawyers® surveys by earning a high level of respect among their peers for their abilities, professionalism, and integrity.  Only a single lawyer in each specialty in each community is being honored as the "Lawyer of the Year."
Founding partner Jim Schwebel commented, "Bill Sieben's exceptional talent as a trial lawyer allows him to consistently achieve outstanding results for our clients. His successes have been acknowledged by judges and lawyers throughout the country."
Best Lawyers® lists are compiled based on an exhaustive peer-review evaluation. Approximately six million evaluations are sent to the top attorneys throughout the U.S. whose ratings and opinions of their peers' professionalism, abilities and integrity are kept strictly confidential by the publication. Lawyers are not required or allowed to pay a fee to be listed; therefore inclusion in Best Lawyers® is considered a singular honor. Less than one percent of the attorneys in the U.S. are included in the publication.
Best Lawyers® believes that recognition by one's peers is the most meaningful form of praise in the legal profession and would like to congratulate Bill Sieben on being selected.
If you or a loved one has been seriously injured in an accident, contact the experienced lawyers at Schwebel, Goetz & Sieben at 612-377-7777 or toll free at 1-800-752-4265, or by visiting www.schwebel.com. There is no consultation fee, and their friendly, knowledgeable team will help you fight for your rights to fair compensation.
###