Why I do what I do – Matthew Barber

September 2020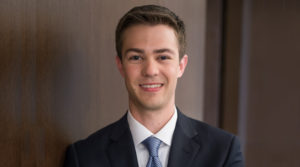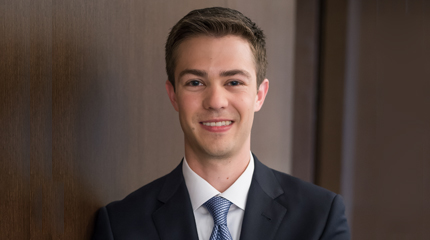 At Schwebel, Goetz & Sieben, we represent everyday people who have suffered unimaginable losses. The first time our clients call us is typically on the worst day of their life. They are in pain – physically, emotionally, and more, because of something someone else has done. Medical bills are piling up. Other expenses are piling up. A loved one might have been taken from them. And then, a billion-dollar insurance corporation calls. The corporation makes them feel guilty. It makes them feel like somehow they are in the wrong. It tries to get them to settle for far less than what is just. It's only them. An everyday person, on the worst day of their life, and they need help.
I was born and raised in St. Paul, Minnesota. After graduating from high school, I attended the University of St. Thomas. I went straight through to law school at the University of North Dakota. Immediately after graduation, I spent two soul-crushing years representing large oil and gas corporations in Bismarck, North Dakota. I had enough so I quit. I had nothing lined up and I wasn't sure I wanted to be a lawyer. But, I thought I would try one more time. Previously, I had worked at Schwebel, Goetz & Sieben in college and law school. I remembered the great work they did, so I called. It has been the best call I have made in my life.
I work at Schwebel, Goetz & Sieben because helping our clients is the decent thing to do. I take insurance corporations to court so a judge will order the corporation to do the right thing. I have done this throughout the state of Minnesota, at the Minnesota Court of Appeals, and the Minnesota Supreme Court. Insurance corporations should not be able to take advantage of their suffering to make a quick buck. I work at Schwebel Goetz and Sieben to make sure that doesn't happen. Getting a just result for these everyday people is why I do what I do.