Why I do what I do – Jennifer Olson

September 2020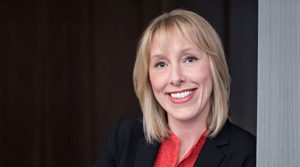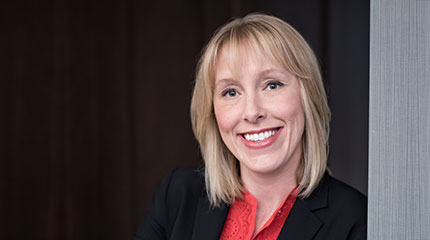 As a child and an adult, nothing bothered me more than the saying, "life isn't fair." I simply could not accept leaving it at that. I went to law school because I knew that even though I could not make life fair, if I worked hard, I knew I could make life more fair.
Shortly after becoming an attorney, I worked on a jury trial for a man who was terribly injured after a snowmobile collision. His life was forever changed by his injuries. The insurance company refused to make a fair offer. Ultimately the jury agreed and awarded him $2.4 million. I would come home after long days and weeks and although I was exhausted, it didn't feel like work. It felt like I was doing what was right. I knew I hadn't just found a job; I had figured out what I was meant to do.
Representing injured people is a privilege. As a personal injury attorney, it is my job to be there for people and help them through what is often the most difficult time of their life. This means listening to them, guiding them though the process, and fighting on their behalf. Clients trust me with their problems, their concerns for the future, and the story of their life before and after a collision. It is my job to take away every stress I can so they can give their energy and focus to recovering. I can never give back the life a person had before a collision, but I can fight with every ounce of my being to relieve stress and get them fair compensation. With every person I have the privilege to represent it is my goal to make life a little more fair.
I also get to work with my paralegal, and my friend, Heather Erickson. Together we work to make every client's experience as positive as possible.
One of the best parts of my job is hearing from people about their experience working with my team. For example, a woman I represented, who was injured when the fire alarms in her home did not go off because the landlord failed to properly install them, stated:
"I met Jenny and instantly felt like I had a beloved family member fighting for me. She is kind and sweet, but smart and tenacious! Everything you want in a lawyer fighting for you. Heather is a valued member to her team and the two of them are dynamic. I always felt like I was their number one priority and their only case. I would never use anyone else!"
Another note from a client:
"Jennifer became our attorney after a motorcycle accident. She took care of the legal work, hospital billing, and insurances. Her personal visits to the hospital and our home showed how much she cared. At all times, she kept us up to date with steps taken and the status of claims. Jennifer was very professional and always took the extra step to make us feel comfortable and cared for."
Now, after practicing several years, this job still doesn't feel like "work." I end every day feeling like I am doing what is right and making a difference. I could not be more lucky.