Why I do what I do – Cole Dixon

August 2020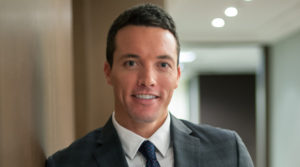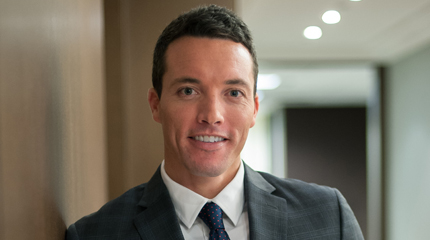 I'm from a small blue collar town in Iowa. That blue collar up bringing created a passion and work ethic that I have carried with me into my law practice now for the last 10+ years. I'm confident that no defense attorney will ever out work me on a case and because of that my clients always get top notch service and results.
I'm a trial lawyer and I take pride in that. I'm recognized by the Minnesota Bar Association as a certified trial specialist. Less than 3% of registered attorney's in Minnesota are certified trial specialists. I take honor in the fact that I was able to obtain that in less than ten years of practicing law.
Assisting injured people is all I've ever done since I first became an attorney in 2008. I absolutely love what I do, helping people who have no one else to turn to when someone else's negligence has turned their lives upside down. Seeing the satisfaction in my client's faces when we receive a verdict or settlement is extremely rewarding.
"Being part of a law suit can be a very scary thing for anyone, I would recommend anyone to Cole that's seeking help. He made my experience very pleasing! And in the end my medical bills were absolutely nothing I'd every have to worry about again, thanks to Cole" – Lindsey
"Cole did a great job!! My biggest worry was getting a lawyer that actually cared about the person and not just about the money. His communication was above and beyond what was expected. I highly recommend Cole as well as the entire Schwebel, Goetz & Sieben law firm" – Christine and Derek.
I grew up in Moville, Iowa, and went on to attend college Minnesota State University. I graduated Suma Cum Laude there and then attended the University of South Dakota School of Law where I graduated in the top 20% of my class. In 2008 I passed the bar exam and worked at a personal injury firm in St. Paul for 5 years prior to joining Schwebel, Goetz & Sieben in 2013.
I've been recognized by Super Lawyers as a rising star every year since 2015 and I've also been recognized by Minnesota Lawyers as a next generation lawyer. Please review my profile on our website to view the significant cases I have handled over the years.