Ten Schwebel, Goetz & Sieben Attorneys Selected to the 2020 Minnesota Super Lawyers List

July 2020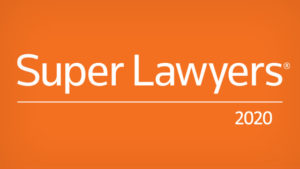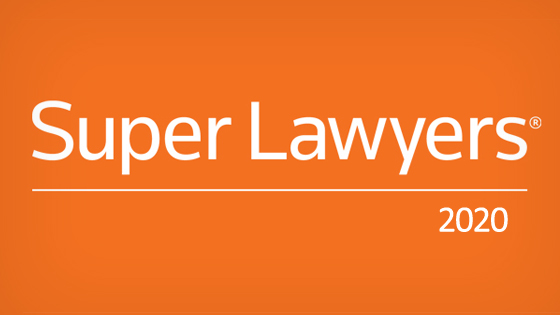 Minneapolis, MN, July 20, 2020 – Personal injury law firm Schwebel, Goetz & Sieben is pleased to announce that 10 of its attorneys have been named to the 2020 Minnesota Super Lawyers list. An additional four attorneys from the firm have been named to the 2020 Minnesota Super Lawyers Rising Stars list for a total of 14 out of 20 attorneys having received special designations in Super Lawyers associated publications. This high number of lawyers on the lists is especially notable considering the ranking service only names 5 percent maximum of all Minnesota litigators as Super Lawyers, and less than 2.5 percent of the state's litigators get a place on the Rising Stars list.
The firm's Minnesota Super Lawyers for 2020 includes the following attorneys along with the number of years they've received the designation: James Ballentine (18), Paul Godlewski (22), John Goetz (26), Mark Gruesner (22), Max Hacker (16), Peter Riley (25), James Schwebel (28), William Sieben (26), Robert Schmitz (12) and Richard Tousignant (22).
In a separate ranking category, the Minnesota Super Lawyers Rising Stars are those who have demonstrated high-level service who are not older than 40 and have practiced law for a maximum of 10 years. The firm's Minnesota Super Lawyers Rising Stars for 2020 are Alicia Sieben, Courtney Lawrence, Cole Dixon and Matthew Barber. All the attorneys who earned the title "Rising Stars" have also appeared on the Super Lawyers list before. This year marks the tenth time Courtney Lawrence has been a Rising Star, the ninth time for Alicia Sieben, the sixth time for Cole Dixon and the second time for Matthew Barber.
Founding partner James Schwebel commented, "There is no other personal injury law firm with this high a percentage of Super Lawyers. Most important, it evidences the dedication that each of these Super Lawyers has to the needs of their clients."
Partner William Sieben elaborated on the values that he feels contributed to this success by saying, "At Schwebel, Goetz & Sieben, we invest in people, our clients, our lawyers and our staff. Our investments aren't just made on sound legal principle, but they're also made out of compassion for those we serve."
The list published by Super Lawyers is an external review of legal practitioners built on standards similar to Consumer Reports, and has an aggregate Minnesota readership of 354,400 people. Results come from peer nominations, independent research and third-party feedback. The panel evaluates candidates in 12 different categories, such as verdicts, community service, writings and special certifications. The majority of Schwebel, Goetz & Sieben's legal team has practiced law for decades, and more than half of the attorneys are board-certified.
Contact the staff of Schwebel, Goetz & Sieben at (612) 377-7777 or visit www.schwebel.com for more details.
###