Six Attorneys From Schwebel, Goetz & Sieben Have Been Named 2022 Super Lawyers Rising Stars

July 2022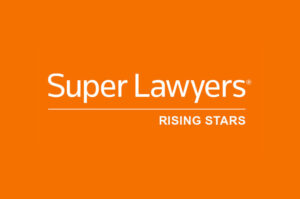 Minneapolis, MN, July 18, 2022 – Schwebel, Goetz & Sieben attorneys Kojo Addo, Matthew Barber, Cole Dixon, Jennifer Olson, Cody Scharpf and Alicia Sieben have been named to the 2022 Minnesota Super Lawyers Rising Stars List.
"The selection process for the Rising Stars list is the same as the Super Lawyers selection process, with one exception: to be eligible for inclusion in Rising Stars, a candidate must be either 40 years old or younger or in practice for 10 years or less. All attorneys first go through the Super Lawyers selection process. Those who are not selected to the Super Lawyers list, but who meet either one of the Rising Stars eligibility requirements, go through the Rising Stars selection process. While up to five percent of the lawyers in the state are named to Super Lawyers, no more than 2.5 percent are named to the Rising Stars list."
While four attorneys who earned the title "Rising Stars" have appeared on the Super Lawyers list before, this is the first year Kojo Addo and Cody Scharpf have achieved the Rising Star designation.
Contact the experienced staff of Schwebel, Goetz & Sieben at (612) 377-7777 or visit schwebel.com for more details.