Schwebel, Goetz & Sieben Welcomes Personal Injury Attorney Aaron Eken to the Law Firm

December 2020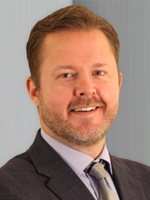 MINNEAPOLIS, MN (December 2020) – Schwebel, Goetz & Sieben is pleased to announce the addition of personal injury attorney Aaron S. Eken to their team of experienced lawyers. Aaron has experience with all aspects of personal injury litigation, including car and truck collisions, motorcycle accidents and general liability cases. He also brings with him compassion when helping victims of serious injuries through times of crisis and uncertainty.
Aaron grew up in Grand Forks, ND where he was taught the value of hard work, moral integrity, and close relationships.  He has always found a great deal of happiness in helping others, and his friends and family attest that he is a people person. Aaron brings an uncompromising sense of morals and ethics to everything he does, and his ability as a skilled storyteller has served his clients well in trial work.
Aaron received his Juris Doctor from the University of North Dakota School of Law in 2006. His first job out of law school was working in-house at a major insurance company where over four years he learned how insurance companies work. During this time, he found a passion for trial work in the courtroom but felt unfulfilled litigating in defense of insurance companies. His experiences prompted him to make a change ten years ago when he started representing individuals. He has since had the opportunity to help hundreds of families, from the outset of their case all the way through trial, by utilizing the skills he learned working for the insurance company.
Aaron says, "Keeping my clients informed and making sure their rights are protected every step of the way is my goal in every one of my cases, no matter the size or complexity."
Jim Schwebel, founding partner of the law firm says, "We at Schwebel, Goetz & Sieben are very pleased to welcome Aaron Eken to our team.  His credentials and reputation as an exceptional trial lawyer in our community will enhance our ability to provide quality services to our clients."
Aaron is licensed to practice in Minnesota and Wisconsin and is also acknowledged as one of Minnesota's leading lecturers in the area of trial practice and insurance law. He joins a team of 21 other Minnesota personal injury lawyers, all of whom are happy to have him aboard.  The firm prides itself on providing a team approach, so clients always have access to extensive resources to help them through a stressful time and focus on their recovery.
Schwebel, Goetz & Sieben is the largest personal injury law firm in Minnesota and has been representing residents for more than four decades.  They have protected the rights of more than 50,000 personal injury accident victims and have recovered over $750 million in damages for them.  All clients' legal matters are handled rapidly and professionally to help them recover quickly. In addition to providing experienced representation, the firm supports a variety of community endeavors through volunteering, fundraising, mentoring, and other charitable work.
Main offices are located in Minneapolis, Minnesota, but the law firm represents accident victims across the Upper Midwest region of Minnesota, Wisconsin, Iowa, North Dakota and South Dakota.
If you or a loved one has been injured in a serious accident contact Schwebel, Goetz & Sieben at (612) 377-7777 or toll-free at 1 (800) 752-4265 or visit www.schwebel.com for more information.