PTSD symptoms lead to $400K arbitration award

March 2011
BY PATRICK THORNTON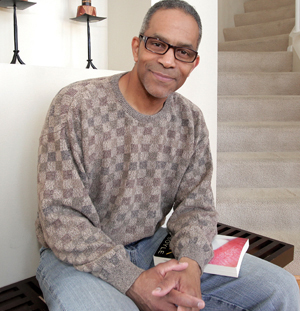 Hal Madison didn't break any bones or suffer whiplash in his July 2008 car crash, but six months later he was still suffering.
Madison's car was struck by a drunken driver who died at the scene. After the crash, Madison's work at his sales job deteriorated. He had intrusive memories of the crash, became anxious and hypervigilant, and had trouble sleeping. Eventually he was diagnosed with post-traumatic stress disorder.
His attorney, Jim Schwebel of Minneapolis, sued the estate of the drunken driver.
The case went to binding arbitration. According to Schwebel, the defense argued that Madison had some symptoms of PTSD but couldn't collect damages because he had no "special relationship" to the man who died.
The arbitrator disagreed, and earlier this month awarded Madison $385,841 for medical expenses, wage loss, pain and suffering and for future medical expenses, wage loss and pain and suffering.
Schwebel said Madison went into a state of shock at the scene of the crash, and that while his client's injuries weren't easy visible, they were no less real or painful. Even though Madison didn't know the victim, the violent scene haunted him.
Schwebel said the case showed him the damage PTSD can do to a person months or years after a traumatic episode.
"Some lawyers are inclined to dismiss [PTSD] cases without enough attention," he said. "There are certainly very legitimate ones, with legitimate damages and loss. This was one of those cases.
"My client is a perfectionist. His appearance and his speech are impeccable. He liked to control all aspects of his life. This crash took that control away from him. Maybe one out of 100 people may have symptoms like this following a crash. [Madison] was that one out of 100."
According to Schwebel, the defense argued that Madison wasn't eligible for wage loss because his reduced earnings after the crash were comparable to what all people in sales were dealing with during the economic freefall of 2008.
To counter that, Schwebel had Madison and his wife testify at the arbitration hearing. They were very "authentic" and made a convincing argument that Madison's work directly suffered as a result of the crash, he said.
Schwebel also had a psychologist and psychiatrist testify as to the problems Madison had at home and at work after the crash.
Theodore Landwehr was appointed special administrator for the estate. He declined to comment for this story.
Tough argument
PTSD cases are not easy to win. Chris Messerly, a Minneapolis plaintiffs' attorney, was the lead counsel in the case brought by 112 people who were injured in the 2007 Interstate 35W bridge collapse in Minneapolis. He said many of the injured parties suffered PTSD in addition to other injuries – some even had to be treated at centers that work with torture victims. One victim of the bridge collapse just returned to work this month.
"I am convinced that PTSD can be far more disabling than even being a paraplegic, but convincing a jury is a bit more problematic," he said. "With a broken bone you can look at an X-ray and say, 'It's broken.' But there is no black and white test for PTSD."
He said medical health professionals are key to building a case.
Their testimony helps a jury understand the damage PTSD can do and counteract the defense that the person is "making it up," Messerly said.
The general public is now more aware of PTSD and its symptoms than in the past. The wars in Iraq and Afghanistan, for example, have brought the disorder more into the open.
"People understand that our minds remember the best parts of our life, like our wedding or the birth of a child, and on the other hand, our mind remembers the worst things in life too," Messerly said. "Any jury you talk to you will find someone who got lost at the fair when they were 5 and they haven't been able to go back to the fair since."