Jim and Mary Schwebel Receive the MN SNAP Angel Award for their Commitment to Animal Welfare

November 2017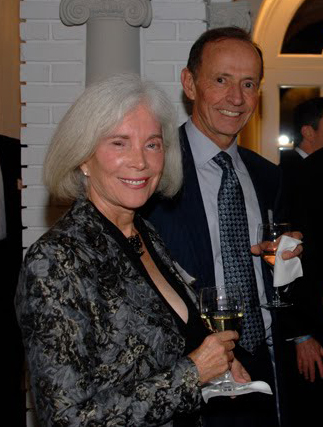 Jim and Mary Schwebel have received the Angel Award from MN SNAP, an organization dedicated to providing high-quality, affordable and accessible spay and neuter services to those in need, and animal welfare education in the communities that they serve. MN SNAP's mission is to end the suffering and death of Minnesota cats and dogs due to overpopulation.
The Schwebels' have been MN SNAP supporters since the organization's inception. They were among a small group of animal advocates in 2009 who shared SNAP founder Dr. Kim Culbertson's vision of an affordable and accessible spay and neuter service to help reduce the suffering and death of Minnesota pets.
Jim and Mary have even worked to spread MN SNAP's mission south of the border. In 2015 they partnered with Compassion Without Borders, a nonprofit based in Santa Rosa, California to open a veterinary clinic in Puerto Penasco, Mexico. The clinic provides sterilization surgeries as well as much needed healthcare. From July 2015 to July 2017, the Puerto Penasco clinic spayed and neutered 7,123 dogs and cats.
MN SNAP operates out of its stationary clinic in North Minneapolis Tuesday through Friday, and its mobile surgery vehicle travels throughout the state seven days per week. For more information, or to make a donation, please visit mnsnap.org.
If you or a loved one has been seriously injured in an accident, contact the experienced lawyers at Schwebel, Goetz & Sieben at 612-377-7777 or toll free at 1-800-752-4265, or by visiting . There is no consultation fee, and their friendly, knowledgeable team will help you fight for your rights to fair compensation.