I Have Been in a Car Accident. Who Is Going to Pay My Medical Bills and Wage Loss?
Author / Coordinator:
Richard Tousignant

January 2022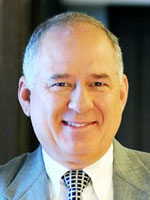 I have been in a car accident. Who is going to pay my medical bills and wage loss? These are common concerns for someone injured in a crash.
Minnesota is a no-fault state. Your own car insurance will pay all your medical bills up to $20,000.00. If you incur wage loss, they will compensate you at a rate of 85% of your loss a maximum of 500.00 per week. If you are unable to do your regular household chores you are entitled to another 200.00 per week. This will not affect your future insurance premiums.
An injury claim for other damages can only be brought if you exceed a no-fault threshold. The thresholds are 60 days or more disability or disfigurement or $4,000.00 in reasonable and necessary medical care or permanent injury. The most important threshold is permanent injury. Crossing that threshold allows you to be compensated for future damages.
It is important that you contact Schwebel, Goetz & Sieben so we can advise you how best to proceed. Our lawyers are experts in the field of personal injury. We can help you through the insurance process so you can concentrate on healing and getting your life put back together.
Call us at 612-377-7777 or 1-800-752-4265 for a free consultation. You can also complete a Case
Evaluation Form on our website at schwebel.com.