Bill Sieben Honored as Best Lawyers' "Lawyer of the Year"

October 2012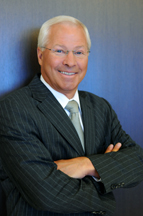 Minneapolis law firm Schwebel, Goetz & Sieben has something to celebrate: their own Bill Sieben has been named Best Lawyers' 2013 Minneapolis Personal Injury Litigation – Plaintiffs "Lawyer of the Year."
Given what the criteria are for nominees, it truly is an honor to be considered for the designation. This award is based on assessments conducted by peers in the same practice area and the same community as the attorneys being considered. An attorney's professionalism, integrity and abilities are taken into consideration by those who work with and against them. Only one attorney in each practice area is selected for the designation.
This is not the first peer-review honor Sieben has received. Among other honors, he is included in the Minnesota Lawyers Hall of Fame, is a member of the International Society of Barristers, and has earned "Minnesota Super Lawyer" status by Super Lawyers magazine since the award began. Sieben's recognition comes not only because of his high level of knowledge and experience but also because he works with various community organizations promoting leadership and self-awareness.
Sieben is a sixth-generation attorney from a Minnesota family that spent over a hundred years involved in law and politics. He is the personal injury attorney Minneapolis residents have trusted for thirty-five years, and he has been helping the residents of Minnesota through the law firm of Schwebel, Goetz & Sieben for over thirty years.
The attorneys at Schwebel, Goetz & Sieben work hard for their clients so their clients can concentrate on healing. If you or a loved one has been injured or killed because of someone else's negligence, contact the lawyers at (612) 377-7777 or toll free at (800) 752-4265 for a free consultation.