Attorney Peter Riley Named by Best Lawyers® as the 2017 "Personal Injury Litigator of the Year" in Minneapolis

August 2016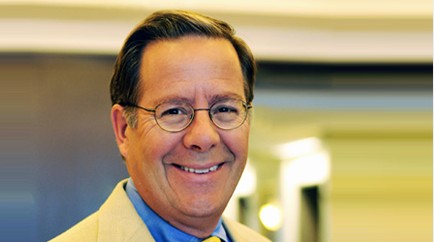 Minneapolis, MN, August 2016 – Schwebel, Goetz & Sieben, P.A. is pleased to announce that Peter Riley received the Best Lawyers® 2017 Personal Injury "Lawyer of the Year" award in Minneapolis, Minnesota.
Peter has been a personal injury trial lawyer since 1977 and has achieved many multi-million dollar recoveries on behalf of his clients. He has been recognized in "The Best Lawyers in America" since 2004 and has also been named an Attorney of the Year by the Minnesota Lawyer. He is a frequent lecturer in personal injury, wrongful death and trial skills, having taught for the National Institute for Trial Advocacy since 1987 as well as serving on the faculty of both the ABOTA/TIPS National Trial Academy and the ABOTA National Trial College at Harvard Law School.
Lawyers being honored as "Lawyers of the Year" have received particularly high ratings in Best Lawyers® surveys by earning a high level of respect among their peers for their abilities, professionalism, and integrity. Only a single lawyer in each specialty in each community is being honored as the "Lawyer of the Year."
Peter says of the accolade, "I deeply appreciate this recognition from my peers in the Trial bar. I am very honored."
Best Lawyers® lists are compiled based on an exhaustive peer-review evaluation. Over 79,000 leading attorneys globally are eligible to vote– having received more than 12 million votes to date on the legal abilities of other lawyers based on their specific practice areas around the world. Lawyers are not required or allowed to pay a fee to be listed; therefore inclusion in Best Lawyers® is considered a singular honor. Corporate Counsel magazine has called Best Lawyers "the most respected referral list of attorneys in practice."
Best Lawyers® believes that recognition by one's peers is the most meaningful form of praise in the legal profession and would like to congratulate Peter Riley on being selected.
Contact the staff of Schwebel, Goetz & Sieben at (612) 377-7777 or visit www.schwebel.com for more details.