Attorney Matthew J. Barber Featured in Attorney at Law Magazine – Minnesota Edition

June 2018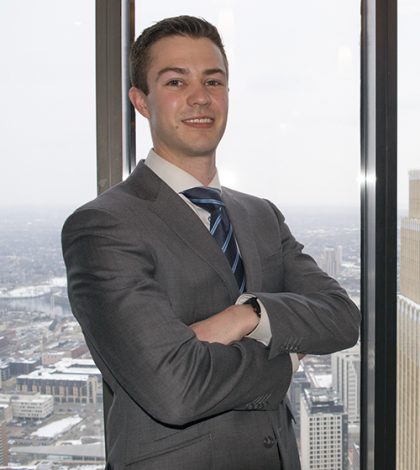 Schwebel, Goetz & Sieben would like to congratulate attorney Matthew J. Barber on his featured profile article in "Attorney at Law Magazine – Minnesota Edition." Barber was recognized in the article for continuing a tradition of legal excellence and passionate advocacy for his clients. He has won significant victories at the Minnesota Court of Appeals and is currently working on several cases against insurance companies.
A graduate of the University of North Dakota Law School, Barber joined the firm as an associate in 2015. He prepared for law school with classes that sharpened his skills in written and oral advocacy, while working for Schwebel as a night office assistant. He continued to work for the firm as a clerk during breaks and summers, and he has prospered in a culture of professional support and collaboration.
"I love the environment here," he says. "I feel fortunate to have 'grown up' through this firm, where everybody is a mentor. I work with Jim Ballentine, who heads up our firm's appellate practice. My practice involves taking legal problems other attorneys have in our office and helping them find an answer. I love research and writing along with courtroom advocacy."
According to Barber, it is a great privilege to be practicing among the firm's legendary attorneys, while remaining vigilant for opportunities to contribute fresh legal strategies and information that keep the practice moving into the future.
If you have been injured in a serious accident, you may benefit from getting legal help. An attorney can help you to navigate the complexities involved with personal injury claims. In many cases, people who retain attorneys may be able to recover more than they might otherwise be able to recover alone. The experienced, dedicated attorneys at Schwebel, Goetz & Sieben provide the benefit of having someone fighting for you. Contact our office today at 612-377-7777 or toll free at 1-800-752-4265 to schedule your free, confidential consultation with one of our attorneys.