Attorney Cody Scharpf Named 2023 Super Lawyers Rising Star

July 2023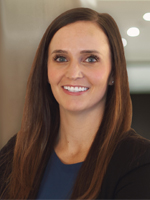 All of us at Schwebel, Goetz & Sieben P.A. congratulate Cody Scharpf for being named a 2023 "Rising Star" by Minnesota Super Lawyers. No more than 2.5 percent of the lawyers in Minnesota are named Rising Stars, which acknowledges the up-and-coming attorneys in the state.
"I am honored to be named as a Rising Star for the second year in a row," says Cody. "I truly believe Schwebel, Goetz & Sieben has been an integral part of my success and allowing me to continue to grow professionally in the last year. The fact that so many attorneys at Schwebel, Goetz & Sieben have been named as Super Lawyers and Rising Stars really speaks to the extraordinary talent we have in all of our attorneys and the superb work we do for our clients."
Cody is proud to be an integral part of the Schwebel, Goetz & Sieben P.A. legal team. "I'm grateful to work for Schwebel, Goetz & Sieben with awesome colleagues who all work together for the best interests of our clients and who continue to push each other to continue to grow professionally. I never take for granted the important work we do on our client's behalf in such a difficult time in their lives."
Her experience includes all aspects of personal injury litigation including car and truck collisions, motorcycle crashes, wrongful death, and general liability cases. Cody is licensed to practice law in Minnesota, Wisconsin and North Dakota.
If you or a loved one has been injured through the fault of another, please contact Cody at 612-344-0334 for a free consultation to discuss your options. Or visit schwebel.com for more information.