Attorney Cody Scharpf Named 2022 Super Lawyers Rising Star

July 2022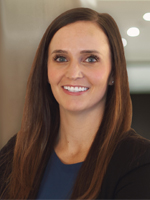 All of us at Schwebel, Goetz & Sieben P.A. congratulate Cody Scharpf for being named a 2022 "Rising Star" by Minnesota Super Lawyers. No more than 2.5 percent of the lawyers in Minnesota are named Rising Stars which acknowledges the up-and-coming attorneys in the state.
Cody is proud to be a part of the Schwebel, Goetz & Sieben P.A. legal team. "Schwebel, Goetz & Sieben has aways had the reputation of not only being professional and courteous, but also working exceptionally hard to get outstanding results for their clients. I work my hardest to treat every case as if my client were a close friend or family member and think of how they would like to be treated." says Cody. "It is an honor getting to represent our clients in sometimes one of the most difficult times in their life."
"Since joining the firm, I have grown so much professionally, and that is thanks to the experienced, successful attorneys here who have mentored me. I recently had the opportunity to attend the American Board of Trial Advocates Trial College at Yale Law School based upon the firm's support and encouragement to apply for admission to the attend. I was thrilled to be accepted and was given the chance to practice and learn new trial skills taught by the nation's top trial attorneys. This is something I never would have had the opportunity to do without the strong support at the firm and encouragement to continue to improve as a trial attorney."
Her experience includes all aspects of personal injury litigation including car and truck collisions, motorcycle crashes, wrongful death, and general liability cases. Cody is licensed to practice law in Minnesota and Wisconsin.
If you or a loved one has been injured through the fault of another, please contact Cody at 612-344-0334 for a free consultation to discuss your options. Or visit schwebel.com for more information.