Attorney Alicia Sieben Named 2023 Super Lawyers Rising Star

July 2023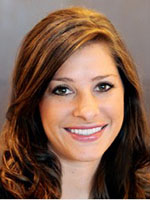 We'd like to congratulate Alicia Sieben for again being named a 2023 "Rising Star" by Minnesota Super Lawyers.  Less than 2.5 percent of the lawyers in Minnesota are named Rising Stars which acknowledges the up-and-coming attorneys in the state.
"I am passionate about the work I do and am grateful to be recognized by my peers and the legal community, it's a true honor to see my efforts acknowledged" says Ali.  "I am also incredibly honored and grateful for the trust placed on me by my clients and colleagues, I could not have done it without this support".
The Rising Star designation specifically highlights attorneys who are 40 years or younger or have been practicing for less than 10 years and have displayed remarkable professional achievement and high standards of legal service.
"This continues to be a huge milestone in my legal career as Super Lawyers recognizes those lawyers who have displayed remarkable achievements and demonstrated excellence in the practice area of Personal Injury law.  I am committed to providing the highest level of service to my clients, to strive for excellence in all that I do and continue making a positive impact in the legal profession".
Ali's experience includes all aspects of personal injury litigation including car and truck collisions, motorcycle crashes, wrongful death, premises liability, product defect and general liability cases.  She is licensed to practice law in Minnesota.
If you or a loved one has been injured through the fault of another, please contact Ali at 612-344-0410 for a free consultation to discuss your options.  Or visit schwebel.com for more information.