Annual Sturgis South Dakota Motorcycle Rally Safety Checklist

June 2017

When summer is in full swing, the Annual Sturgis Motorcycle Rally is just around the corner. South Dakota has made the rally its home since 1938 when the rally featured only nine riders. Today, attendance tops more than 700,000 people.
While motorcycle riding and is the featured attraction, there are a variety of events, including the Mayor's Pub crawl, a Street Food Throw Down, the Beard and Mustache Contest, and the Tuesday Tatoo Contest. If you want a break from the bikes, there's the Legendary Sturgis 5K.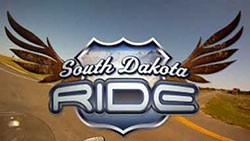 With the potential for the rally to hit one million attendees this year, there will be a lot of bikes and pedestrians on the road. While not every person will be riding, there is always the potential for accidents. And according to weighted results from the CDC and MADD, South Dakota ranks as the third worst state for DUI problems. The South Dakota Office of Highway Safety's website, named South Dakota Rides, has developed a Sturgis Rally Safety Checklist, which can help you reduce your risk of being involved in a serious motorcycle accident.
Keep your bike in top operating condition. Before attending the rally, do a routine maintenance check, or take your bike to the mechanic for a tune-up and safety check.
Before you leave, check out local traffic reports to beat potential road construction. You also might want to use the rally's interactive riding maps to plan your itinerary.
Keep alcohol consumption in check and never drink and drive. Most accidents that occur at the Sturgis Motorcycle Rally involve mixing alcohol and biking. Just don't do it!
Local South Dakota weather can vary widely, even in August. Come prepared with clothing for weather conditions ranging from a humid heat wave to potential rain.
The Black Hills of South Dakota are stunning, so definitely consider taking some day trips. With ten days to enjoy everything, there should be plenty of time to explore nearby sites such as Mount Rushmore.
When out and about, remember that South Dakota is home to a myriad of big-game wildlife, including buffalo and deer. Keep your eyes peeled when on the roads – they're everywhere in the Black Hills area.
Expect a lot of traffic, both bikes and pedestrians. Drive slowly and attentively when in congested areas around the event, and be prepared to navigate frequent stop and go driving.
Come equipped with all necessary safety gear for riding. If an accident does occur, gear such as leathers, boots and a helmet can mean the difference between life and death.
Keep your bike secured with a well-made bike lock, and keep your gear safely stored in a quality motorcycle bag.
Be aware of the current South Dakota Motorcycle Laws, as they may be different from your own state's laws. The South Dakota Office of Highway Safety is available if you have any questions.
Lastly, it never hurts to take a moment to review the South Dakota Rides motorcycle safety tips:
– Be Visible
– Dress for Safety
– Apply Effective Mental Strategies
– Know Your Bike and How to Use It
Hundreds of thousands of riders and spectators enjoy the Sturgis Motorcycle Rally every year, and we're confident you will find this event enjoyable, entertaining and memorable as well. However, if you or a loved one are injured in a serious motorcycle accident, the law firm of Schwebel, Goetz & Sieben is ready to help. As avid motorcycle fans ourselves, we know the risks you face on the road. It's important that you are actively represented to ensure that you have the knowledge and support you need when working with insurance companies. If we don't earn a settlement for you, you don't pay us anything. Our team of knowledgeable personal injury attorneys will maintain your best interests so that you can get the medical reimbursement and compensation needed to get back to what you love best- enjoying the Sturgis Motorcycle Rally for years to come!
Contact Schwebel, Goetz & Sieben for a private, free consultation at 612-377-7777 or toll free at 1-800-752-4265.