ABOTA Foundation Swears In Injury Lawyer Bill Sieben As New President

February 2013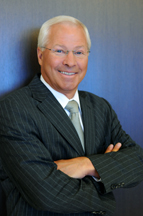 Minneapolis, MN, February 19, 2013 – The ABOTA Foundation, the charitable arm of the American Board of Trial Advocates (ABOTA), is pleased to announce their newest president, personal injury attorney Bill Sieben of Schwebel, Goetz & Sieben, was sworn in as President of the American Board of Trial Advocates Foundation. The event took place on January 26 in St. Petersburg, Florida, by the Honorable J. Thomas McCrady, Chief Judge of the Sixth Judicial Circuit Court of Florida. ABOTA, whose primary mission is public education about the judicial system and the right to trial by jury, boasts 7,000 members nationwide and is comprised of both plaintiff and defense attorneys, and judges.
In a statement directly from Sieben, he quotes: "I am happy to devote much of my time for the next year to this noble cause," Bill continues to cite: "Nothing is more important than protecting the right to trial by jury. Thomas Jefferson insisted that the right was in our constitution and it remains to this day one of our most fundamental liberties". The ABOTA Foundation provides support to the National Mock Trial Championship and its program, Justice by the People, has been used by millions of middle school students. Its continued mission remains steadfast in raising community awareness of trial law rights.
Schwebel, Goetz & Sieben is Minnesota's largest personal injury law firm, specializing in personal injury litigation ranging from wrongful death suits, amputee claims and every conceivable accident which takes people out of work. The firm is honored to have their own partnering attorney sitting at American Board Of Trial Advocate's helm.
The experienced Minneapolis attorneys continually improve client relationships through exceptional legal help, compassion during times of tragedy and free case evaluations. Schwebel, Goetz & Sieben recognizes this accolade and only hopes to see future betterment for ABOTA, the communities they serve and directives undertaken. Bill Sieben is expected to forge ABOTA's future by staying focused on current initiatives while enacting new ones.
Personal Injury Lawyers That Care
Through the personal injury law firm website portal, potential candidates for accident litigation can fill out a questionnaire without obligation. For more information about Bill Sieben, the partnering attorneys or services provided, visit Schwebel.com or call 612-377-7777 or toll-free at 1-800-752-4265 for a free consultation.
For more information, contact Tammy Offerman (tofferman@schwebel.com) at 612-344-0338.
###