At Schwebel, Goetz & Sieben, our most important goal is to achieve the best possible result for every client. We are extremely gratified when a client takes the time to express appreciation for our efforts. For this reason, we would like to share with you the following comments from some of our clients.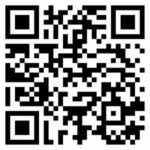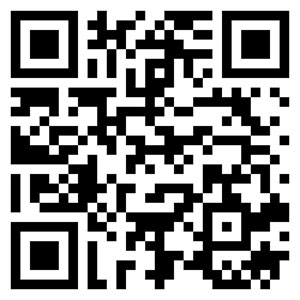 We appreciate past client reviews on our Schwebel, Goetz & Sieben business page, which can be accessed by clicking or pointing your mobile camera at the QR code.
by
Laura Tankesley
"I just wanted to thank you again. I still can't believe it. If I ever need a lawyer in the future, which I hope I don't, I will definitely keep you in mind."
Lincoln, Nebraska

by
Deb Riha
"I just wanted to drop you a line and thank you for representing me this past year and a half. I was quite pleased with my settlement and appreciated your help concerning my case. Thank you"
Des Moines, Iowa

by
Janet Sadowskai
"Just a brief note to thank you for processing my case so fast and efficiently. I was going to come and thank you personally, but my schedule just didn't work out."
Milwaukee, Wisconsin

by
Ken Garden
"I was very comfortable having you there on my side, and I would like to commend you for your expert legal assistance and what I felt was genuine concern."
Minneapolis, Minnesota

by
Andy Zgodava
"Thanks again to all of you. I couldn't have done as well without all of your help and support. I'll refer you in the future!"
Bloomington, Minnesota

by
Becky Svea
"Hello! Just a note (seems inadequate) to express my heartfelt thankfulness that we have been blessed with due to your help. Although these lawsuits are stressful, it's been a pleasure working with you both. God bless, and keep in touch."
Maple Grove, Minnesota

by
Angela Gustafson
"For taking my case, many thanks. It was nice to talk with you, as you are always so pleasant. I will highly recommend you when someone has the need in the future. Thank you again."
Robbinsdale, Minnesota

by
Mandy Lange
"I want to express my sincere gratitude to you and your staff for all the time, patience and expertise you devoted to my case. I am grateful for the excellent outcome."
Golden Valley, California

by
Karen Garcia
"Thank you both so much for all of your help on my case. I will highly recommend you and your firm to anyone needing legal assistance for an accident."
Maplewood, Minnesota

by
Norma Jean Sims
"A thank you for your very professional, competent and mature services with a touch of wisdom and humor added."
Richfield, Minnesota

by
Julie Lampley
"Thanks for your legal representation on my case. I am truly grateful for both settlements you got for me, as well as the sound legal advice. I would definitely recommend you to anyone looking for a good personal injury attorney."
Minneapolis, Minnesota

by
Carol Rein
"I want to thank you for all the work you did for my case. You have been very kind towards my son and myself and we are very grateful for your help. I will have no problem referring anyone I know who is in need of your assistance."
Sauk Rapids, Minnesota

by
Wendy Valley
"Just wanted to let you know I really appreciated and enjoyed the wonderful service your firm gave me. I especially enjoyed how personable everyone was. In a time of crisis it is comforting to have someone treat you as though they care rather than just a number and part of the paperwork in a business. Thanks again."
Rochester, Minnesota

by
Christine Renhowe
"I wish at this time to take a moment to thank you all very much for your efforts, attentiveness, patience and sincerity. I appreciate the job you did and the attention and effort during the trial. If any of my relatives, friends or acquaintances ever are in need of assistance such as I was, you will be highly recommended by me."
Minneapolis, Minnesota

by
Suelin Werner
"I have been wanting to let you know how much I appreciate your handling my case with Western National. Regardless of the outcome, you were wonderful, and your generosity was overwhelming. The fact that we won a positive outcome makes it even more exciting but your kindness is truly the greatest gift of all."
Cottage Grove, Minnesota

by
C.J. & Lori Nelson
"Thank you for your competence and professional way you've handled our case. Take care."
Burnsville, Minnesota

by
Robert Gilbertson
"Thanks for representing me and bringing my case to such a quick and satisfactory conclusion. In addition to being thoroughly professional, you were always available to discuss my concerns and I truly appreciated that, and would highly recommend you to anyone who might need similar help."
White Bear Lake, Minnesota

by
Daryl Hanson
"Thanks, to the BEST lawyers in town!"
Brooklyn Park, Minnesota

by
Jackie Kujak
"It's such a great relief to finally feel I've experienced a bit of justice in America. Up until this point in time I can say that insurance companies have only taken money from me."
St. Paul, Minnesota

by
Frances Taintor
"Thank you so very much. You are a wonderful lawyer. I had a lot of faith in you, and you came through."
Crystal, Minnesota

1
2
3
Next »