At Schwebel, Goetz & Sieben, our most important goal is to achieve the best possible result for every client. We are extremely gratified when a client takes the time to express appreciation for our efforts. For this reason, we would like to share with you the following comments from some of our clients.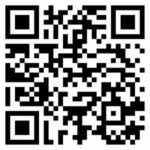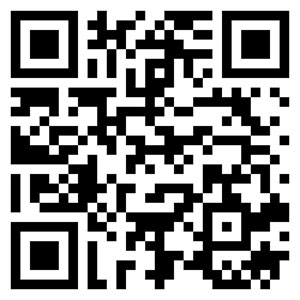 We appreciate past client reviews on our Schwebel, Goetz & Sieben business page, which can be accessed by clicking or pointing your mobile camera at the QR code.
by
John & Virginia Pettmans
"Thanks for the great work through the year. God bless."
Brooklyn Park, Minnesota

by
Denny & Sally McKibben
"Thank you very much for handling our case. You helped us through a very rough and scary period. We feel we now have a promising future from a terrible accident. Without your guidance we would not be able to comfortably put our lives back together."
Maple Plain, Minnesota

by
Barbara DeMuth
"Thank you very much for all your help in this matter, I am so very happy we won."
Blaine, Minnesota

by
Michael Neumann
"Just let me say this: It was such a pleasure having you represent me, and a comfort having you go to bat for me."
Montrose, Minnesota

by
Tracy Mengelkoch
"Here is a little note to thank you for helping me get the money to purchase the Versa Braille. I will be with State Services for the Blind to begin training on Thursday."
Spring Lake Park, Minnesota

by
Frances Taintor
"Thank you so very much. You are a wonderful lawyer. I had a lot of faith in you, and you came through."
Crystal, Minnesota

by
Jackie Kujak
"It's such a great relief to finally feel I've experienced a bit of justice in America. Up until this point in time I can say that insurance companies have only taken money from me."
St. Paul, Minnesota

by
Kathy Cormican
"I just wanted to drop you a line to thank you for taking on my case and for doing such a wonderful job. I won't hesitate to refer you to any of my friends or family."
Alexandria, Minnesota

by
Teresa Graham
"I am writing to thank you for your generous gesture in providing representation to me in my recent arbitration. Again, many thanks for your help. I do appreciate it."
Minneapolis, Minnesota

by
Donald Riebe
"It has always been my policy to bring to light and recognition anyone who has demonstrated superior performance. During our arbitration hearing you amazed my wife and I as we have never witnessed such an interest and passion. You demonstrated and communicated with great assurance and confidence that we were in the hands of someone who was capable and greatly concerned for us."
Woodbury, Minnesota

by
Jim Lees
"I am writing to tell you how happy I am with the legal service provided by you and your legal assistant. I know you both have spent hundreds of hours doing discovery, researching my case, and reviewing the literature, and I feel you did an excellent job. Throughout the process you conducted yourselves with the utmost professionalism in all aspects of the case. It was a privilege for me to be one of your clients."
Minnetonka, Minnesota

by
Mabel T. Clark
"I would like to thank you and your entire staff for the wonderful job you did in handling my case. There were times when I almost gave up on everything but you guys just kept on doing what you do best. No word can express my gratitude. I would also like to take this opportunity to congratulate you on your recognition. It was well overdue and deserving. I couldn't have asked for a better lawyer or law firm. It was great working with you and I will definitely recommend you to any family or friend that is in need of a good lawyer. Thanks again and may success continue to be yours."
Minneapolis, Minnesota

by
Joyce Lahr
"Thank you for a job very well done.You're a great guy to work with."
Brooklyn Park, Minnesota

by
Michelle Lickteig
"It was a pleasure to meet you and your staff. I'd like to thank you so very much for your help in my lawsuit. I was very pleased with your concerned personality and outstanding work ethics. I have felt very satisfied and less restless knowing you were on my case. I commend you and your staff and your own outgoing and ambitious self. I was always informed as to what was occurring in my case. My calls were answered timely and I talked directly to you, allowing me to know you were a real person. I'd also like to thank you for a wonderful settlement. To me, you were a lifesaver in my time of many troubles. Enjoy your summer and may you continue to achieve great success."
St. Cloud, Minnesota

by
Kelli J. Kalli
"I want to thank you very much for the concern you showed in handling my case. You treated me with the same amount of importance, dignity and respect that you would a larger case. You put humanity back into what could have been a cold situation"
Edina, Minnesota

by
Larry Beauchamp
"Just a note and card to tell you how much I want to thank you for what you did for me. If it wasn't for you, I wouldn't have gotten anything."
Colorado Springs, Colorado

by
John & Linda Franzen
"From the depths of our hearts, we thank you for the professional way you handled our lawsuit. You don't know how much you have changed our lives."
Belle Plaine, Minnesota

by
Sally Westerberg
"Thank you for assisting me in obtaining a reasonable settlement. As a critical care nurse, if ever one of my patients should require legal counsel, I will be more than happy to provide your name."
Bloomington, Minnesota

by
Bob & Sonja Dale
"We wish to thank you and your staff for the way you handled the liability claim of Sonja and Bob Dale. We appreciate the way that you keep the expenses down and settled the matter. We shall recommend you to anyone who has a need for your services."
Waseca, Minnesota

by
Lorraine Hoel
"I want to thank you for the dignity in which you handled my small case. You have such heart and are a warm, caring person. All those pluses besides being a professional. With that combination, you can't help but be very successful."
Pequot Lakes, Minnesota

« Previous
1
2
3
Next »